The criminal justice curriculum is designed to provide students with a foundation in the knowledge, skills, and abilities necessary for employment in the criminal justice field. Students may pursue either the Associate of Arts-transfer degree or the Associate of Applied Science degree with Certificate. Students who earn the Associate of Applied Science in Criminal Justice are prepared for applying for entry-level employment in policing, courts, and corrections, along with entry-level positions in private security.
Program graduates may obtain immediate employment with public or private agencies concerned with public safety, crime prevention, security, or the apprehension and rehabilitation of criminals. A person convicted of a crime may have limited job opportunities in some criminal justice careers.
Many program graduates choose to continue their education in the area of Criminal Justice by transferring to a four-year academic institution or university. NIACC's articulation agreements facilitate the transfer of NIACC credits to many institutions. A person considering employment with a public agency should check to determine the necessity of successfully passing psychological examinations as well as meeting standards related to physical fitness and eyesight capabilities, as a prerequisite to such employment. The College assume no responsibility for paying such examinations.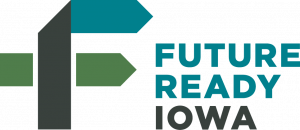 Eligible for the Future Ready Iowa Last Dollar Scholarship.
Career Opportunities
Successful graduates can find job opportunities in the following occupational areas:
Police Departments
Sheriff's Offices
Corrections
Highway Patrols
Private Investigation Services
Industrial Security
Loss Prevention
Upon successful completion of the Criminal Justice curriculum with a grade point average of 2.00 (C) or higher, the student is awarded an Associate in Applied Science Degree.