The Industrial Mechanics and Maintenance program is designed to prepare the graduate for a career in the operation, repair, and maintenance of industrial equipment. The objectives of this program are to provide the Industrial Mechanics technician with a foundation of technical knowledge and mechanical skills necessary to install, maintain, repair, and troubleshoot sophisticated machinery and equipment found in the industrial setting. Coursework includes topics such as electronics, pneumatics, hydraulics, programmable logic controllers, motors, transformers, motor controls, pumps, and mechanical systems.
Important Qualities
Manual dexterity—When handling very small parts, workers must have a steady hand and good hand-eye coordination.
Mechanical skills—Use of technical manuals and sophisticated diagnostic equipment to figure out why machines are not working. Workers must be able to reassemble large, complex machines after finishing a repair.
Troubleshooting skills—Observe, diagnose, troubleshoot, and fix problems that a machine may be having.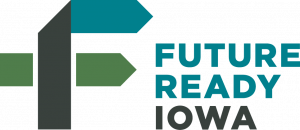 Eligible for the Future Ready Iowa Last Dollar Scholarship.
Career Opportunities
Completion of this program prepares graduates to enter the following occupations:
Industrial Machinery Mechanic
Industrial Maintenance Mechanic
Industrial Maintenance Technician
Machinery Maintenance
Employment Outlook
Employment of industrial machinery mechanics is projected to grow 18 percent from 2014 to 2024, much faster than the average for all occupations. The increased adoption of sophisticated manufacturing machinery will require more mechanics to keep machines in good working order. Those who complete apprenticeships and educational programs designed for industrial machinery repair should have the best job prospects. Source:  Bureau of Labor Statistics.
Upon successful completion of the curriculum with a grade point average of 2.00 (C) or higher, the student is awarded an Associate in Applied Science Degree in Industrial Mechanics & Maintenance. Students who know they wish to pursue a four-year degree and want to meet general education requirements of transfer institutions should pursue the A.A. degree. This will necessitate a slightly different curriculum.
Not all courses are offered every semester; to stay on track, students are advised to follow suggested schedule.
*Students should review the course prerequisite(s) before enrollment to insure program completion within the financial aid guideline time frame.