Opportunities await graduates of NIACC's Accounting Associate in Applied Science Degree. This program is designed to prepare students for an exciting career in the accounting/bookkeeping job market–a field offering students many dynamic and challenging career opportunities. This program may be completed in four semesters by following the suggested curriculum, or it can be spread over five or more semesters to meet the scheduling needs of the student. The NIACC Business Division is available to assist students with job placement options. For specific transfer options, students should contact the NIACC Business Division or a NIACC counselor.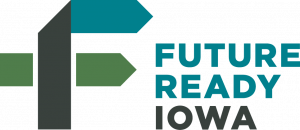 Eligible for the Future Ready Iowa Last Dollar Scholarship.
Career Opportunities
Employment opportunities may be found in a wide variety of businesses:
Agricultural Industries
Banks and Financial Institutions
Educational Institutions
Federal, State, and Local Government Agencies
Hospitals and Health Care Providers
Insurance Companies
Occupational titles include:
Accounting Clerk
Accounts Receivable/Payable Manager
Bookkeeper
Credit Analyst
Credit Counselor
Contract Administrator
Financial Planner
Payroll Manager
Tax Preparer
Upon successful completion of the Accounting curriculum with a grade point average of 2.00 (C) or higher, the student is awarded an Associate in Applied Science Degree. Students who have completed the Accounting Diploma program may apply semester hours earned from that program toward an Associate in Applied Science Degree. Students who plan to pursue a four-year degree and need to meet general education requirements of transfer institutions should strive for an Associate in Arts Degree. Several of the first-year requirements are the same for both the A.A.S. and the A.A. Degree.