The Agricultural Operations Management curriculum is designed to prepare students to farm, be farm managers, or work in a production field. It provides a sound academic foundation with emphasis on farm management, economics, business management, information management, precision agriculture, agronomy, animal science, human relations, and general education. Two eight-week internship experiences are required. Upon successful completion of the Agricultural Operations Management curriculum with a grade point average of 2.00 (C) or higher, the student is awarded an Associate in Applied Science Degree.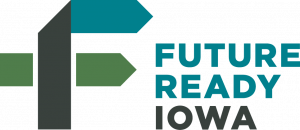 Eligible for the Future Ready Iowa Last Dollar Scholarship.
NIACC's Ag Advantage: Champions of Agriculture–Providing high quality, vigorous education opportunities to students.
* Innovative Curriculum
* Industry Partnerships
* Rewarding Internships
* Hands-On Labs
* Highly Regarded by Transfer Institutions
* Technology Emphasis
* Award-Winning Faculty
* Electronic Classrooms
* Satisfied Graduates
Transfer Opportunities: All classes required in our curriculum can be transferred to Iowa State University and/or Northwest Missouri State University. Graduates can transfer to ISU as a junior and work toward a bachelor's degree in the College of Agriculture. Staff can advise you as to the best academic path for transfer.
NIACC Farm Lab: The NIACC Farm Lab consists of 260 no-till acres, 110 acres of pasture, livestock facilities for the swine and beef breeding herds, and provides Ag students with "hands-on" learning experiences in the areas of crop protection and management, precision farming technology, crop and livestock management, show pig and club calf production, and business planning and decision making.
Career Opportunities
Internships: Students in Agricultural Operations Management complete two paid, eight-week internships. During your internships you will apply your academic skills in an actual work environment. The industry contacts made often lead to full-time employment following graduation.
Employment Opportunities: Jobs for Agricultural Operations Management graduates include self employed in farming, farm management, GPS/GIS service, production assistants, livestock production, herdspersons, crop production, crop input application, and sales.
Earning Potential: Entry-level salaries for recent NIACC agriculture technology graduates ranged between $20,000 and $50,000 annually.