NIACC's Business Technology Specialization Degree is designed for students who are interested in developing a solid foundation in business and have a keen interest in computers. Students will prepare themselves for the continually changing marketplace by learning both "job getting" and "job keeping" skills. This program provides students with a real competitive advantage when pursuing employment.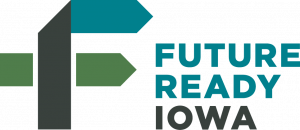 Eligible for the Future Ready Iowa Last Dollar Scholarship.
Career Opportunities
Graduates are qualified to work as support staff in:
Accounting
Help Desk
Information Systems Technology
Management Information Systems
Personal Computer Hardware and/or Software
Web Design
For specific information, contact the NIACC Business Division. All students are highly encouraged to participate in an internship before graduating.
Upon successful completion of the Business Technology curriculum with a grade point average of 2.00 (C) or higher, the student is awarded an Associate in Applied Science Degree.
Students who know they wish to pursue a four-year degree and want to meet general education requirements of transfer institutions should pursue the A.A. degree. This will necessitate a slightly different curriculum.