The Business Office Specialist Degree program is designed to prepare students for employment with financial institutions, retail establishments, manufacturers, private organizations, and Civil Service.
The graduate's duties include transcribing dictation; keyboarding correspondence, reports, and records; filing; handling telephone services; making appointments and receiving visitors; ordering supplies; making travel arrangements; taking care of general office administration; and using computers for word processing, spreadsheet, electronic presentation, and database projects.
NIACC's classrooms are equipped with the latest in computers, office machines, and equipment. They are also staffed by qualified instructors in the business field.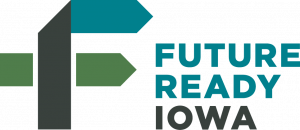 Eligible for the Future Ready Iowa Last Dollar Scholarship.
Career Opportunities
Successful graduates can find job opportunities in the following occupational areas:
Administrative Assistant
Executive Secretary
Receptionist
Office Manager
Records Manager
Information Processing Supervisor
For specific information contact the NIACC Business Division. All students are highly encouraged to participate in an internship before graduating.
Upon successful completion of the Business Office Specialist curriculum (at least 60 semester hours) with a grade point average of 2.00 (C) or higher, the student is awarded an Associate in Applied Science Degree.